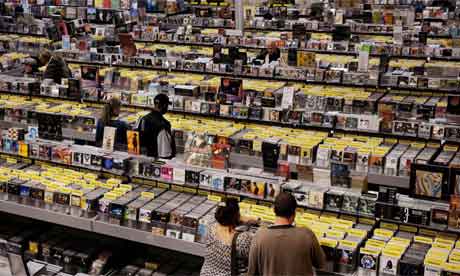 After a long and hard run-through of my music library
I finaly got to try it at my resident venue this weekend. It was simply amazing to work with! All my tracks where there and even the tracks that I wanted to experiment with was super easy to find and manage now that I don't have to run through thousends of tracks. I whent from about 7500 tracks (about 2000 was loaded in the library) to about 300 tracks.
Ofcause I'm not that veritile and if I'm doing a job where I'm not what to expect I'll bring along my harddrive so that I can try it out.
One of the errors I did when converting from hardcopies to digital was that I felt I had to rip everything. That just grew as I was pretty careless of adding new tracks to my library from my promotional sources and was buying ALOT more tracks then I should have done.
From now on:
Only add tracks that I know I'm gonna play.
Regularly (weekly) go through and remove tracks that are beeing "phased out" folder which I purge monthly.
After I buy a track I'll put it into a stage folder for qualifying it and tagging it with correct information before putting it in a correct folder in my collection library.
Stop buying tracks that I don't use for DJing. (Use Wimp or Spotify)
CLEAN UP YOUR ACT!
(Part 1)