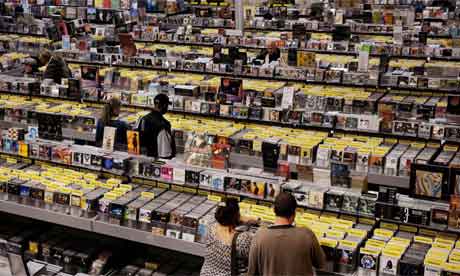 Think you'll find a record quick enough??
I read this piece by Phil Morse on Digital DJ Tips about how he cut down his music database from 10.000 songs to about 5-600 and I laughed a bit cause I'm actually in the middle of doing the same thing!
I've copied my entire music database out to a portable harddrive, deleted the music on my computer and I'm only copying back the tracks that I like or "need" (I still play a couple of places where I need ALOT of different music still). I sort them into a couple of folders, but keeping the structure as flat as possible. After the sorting is done I'll will run through the tracks and tag them properly and add album art to the few that are missing it.
The reason for doing this is EXACTLY the same as Phil's, so read what he said and I suggest you do it yourself as well. I would like to point out the first reason in his list. Focus on the tracks that you like and don't fill your Track Collection with stuff you don't need.
Read more at digitaldjtips.com